Disability Services
Mission
The Office of Disability Services (ODS), under the auspices of the University Counseling Center, assists students in meeting their unique academic/educational, personal, vocational and social needs that would otherwise prove to be an obstacle to educational pursuits.
This office is committed to the advocacy and promotion of providing accommodations to students with diverse needs and backgrounds, whether on a temporary or permanent basis. Students must qualify for services as mandated by Section 504 of the Rehabilitation Act of 1973 and the Americans with Disabilities Act of 1990 (ADA) and any Amendments. Additionally, Louisiana State laws are applicable.
Services
The Office of Disability Services (ODS) provides confidential services to those students who, in this post secondary setting, must request and provide the necessary documentation to verify a special needs request. Diagnostic educational evaluations/examinations are not conducted through ODS.
Academic accommodations are made on the basis of student's documented disabilities. Possible accommodations include but are not limited to large print handouts, interpreters, extended time for completion of tests/examinations, scribes, academic counseling, audio taping, and note takers. All documentation submitted is confidential and does not become a part of the student's university file. Files are not released without the student's written consent.
Staff
Jada Netters, MA, SSP
Disability Services Coordinator
Additional staff personnel are hired on an as need basis.
For speech and language disorders in college
Contact Information
The Office of Disability Services is located in Office # 246, A. C. Blanks Hall, in the center of the campus.
Office of Disability Services
Southern University
P. O. Box 11298
Baton Rouge, LA 70813
Phone: 225.771.3546(V/TTD)
Fax: 225.771.3949
Email: ods@subr.edu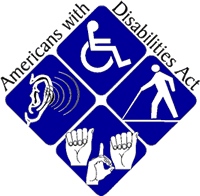 Click here to access the American with Disabilities Act Discrimination Grievance Procedures at SUBR