SU Board elects officers for 2014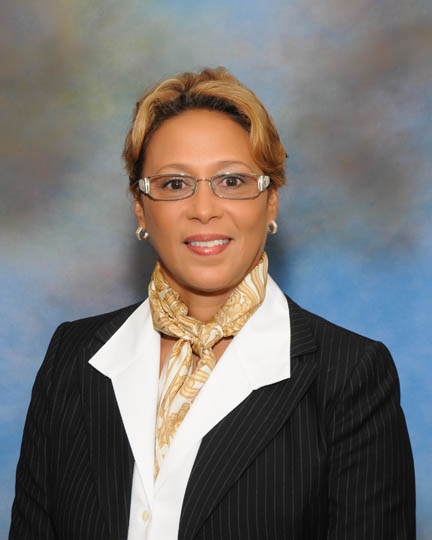 The Southern University Board of Supervisors, November 29, 2013, unanimously re-elected attorney Bridget A. Dinvaut of Reserve as chairwoman for 2014 during it's regular meeting held in New Orleans.
The SU alumna was elected chairwoman in November 2013. The Board also unanimously re-elected the Rev. Joe R. Gant of Shreveport, as vice chairman.
"I appreciate your vote of confidence and for re-electing me as chairwoman. I envision great things happening at this board and for Southern University," said Dinvaut.
Dinvaut, a graduate of Southern University New Orleans and the Southern University Law Center, is an assistant district attorney for St. John the Baptist Parish District Attorney's Office, and has more than 17 years of law enforcement and legal experience. Dinvaut worked in the St. John Parish Sheriff's Department as special investigator (1986-1994), as U.S. Probation Officer with the Eastern District of Louisiana-5th Circuit (1994-1998), a U.S. Probation Pre-sentence investigator with the Eastern District of Louisiana (1998-2001), and the Southern District of Florida-11th Circuit (2001-2002).
After graduating with honors (magna cum laude) from the SU Law Center in 2005, she worked as an associate attorney for Lemle & Kelleher in New Orleans for five years before returning to her home parish in 2010 as an assistant district attorney.
Dinvaut is a member of the Louisiana State Bar Association - Labor and Employment Section, Federal Bar Association, and National Bar Association - Labor and Employment Section. She is co-founder and secretary of the Rudolph G. Dinvaut Athletic Foundation established in 2004 in honor of her late father, a graduate of Southern University who was inducted into the school's Sports Hall of Fame in 1998. She is an active member of Our Lady of Grace Church.
Gant, who was elected vice chairman in January, represents the 4th Congressional District. He is senior pastor of the Calvary Missionary Baptist Church in Shreveport, a business consultant, youth counselor, and community liaison. Gant is a graduate of Louisiana State University Shreveport and Louisiana Baptist University in Shreveport.
The Board of Supervisors of Southern University and Agricultural and Mechanical College serves to manage and supervise the Southern University System.