Kellogg grant funds SU System program to disrupt cradle-to-prison pipeline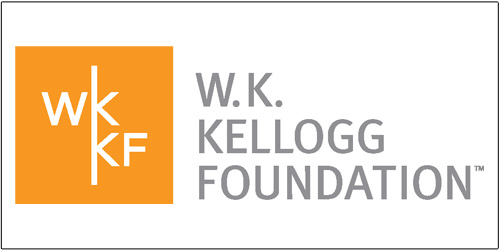 The Southern University System Foundation recently received a $450,000 grant from the W. K. Kellogg Foundation for programs that will support the Five-Fifths Agenda for America's (FFAA) national project, the Honore' Center for Undergraduate Student Achievement. (HCUSA).
The goal of the FFAA national initiative, developed by the SU System, is to enable young black men with life challenges to become educators and servant leaders, who will seed positive change in their schools and communities. An additional goal is to establish public Historically Black Colleges and Universities as institutional bases for long-term systemic change.
"This initiative affords at-risk African-American males the opportunity to step out of the cycle of poverty and underdevelopment into an empowered position to help themselves and other students who face the same obstacles to succeed," said Ronald Mason Jr., president of the Southern University System.
The Honore' Center project at Southern University will enroll approximately 60 students whose experiences will serve as a prototype with far-reaching impact and benefits. Candidates will have completed high school but do not reflect the educational foundation they need to advance to college completion. Kellogg funding will support the stipends and forgivable loans for students in increasing numbers over the course of the three-year demonstration project. Upon graduating with a degree in education, candidates are required to teach for a minimum of two years in a critical needs community, not unlike the neighborhoods that produced them.
Alfred E. Harrell III, executive director of the Southern University System Foundation, said, "We are privileged to be a part of this initiative and serve as a catalyst for change, helping young African-American males gain access to higher education."
The HCUSA is part of a national demonstration to address the black male cradle-to-prison pipeline and its consequences.
About the Southern University System Foundation
The Southern University System Foundation is a private, nonprofit corporation securing financial support for each of the five campuses of the Southern University System since 1968. The Foundation bridges relationships with faculty, students, alumni, friends, corporations and other foundations interested in academic excellence for the University System.
The Southern University System Foundation is a voluntary institute of business and professional leaders, proudly incorporated to establish program enhancements for Southern University students, faculty and the community at large.
About the W.K. Kellogg Foundation
The W.K. Kellogg Foundation (WKKF), founded in 1930 as an independent, private foundation by breakfast cereal pioneer, Will Keith Kellogg, is among the largest philanthropic foundations in the United States. Guided by the belief that all children should have an equal opportunity to thrive, WKKF works with communities to create conditions for vulnerable children so they can realize their full potential in school, work, and life.
The Kellogg Foundation is based in Battle Creek, Michigan and works throughout the United States and internationally, as well as with sovereign tribes. Special emphasis is paid to priority places where there are high concentrations of poverty and where children face significant barriers to success. WKKF priority places in the U.S. are in Michigan, Mississippi, New Mexico, and New Orleans; and internationally, are in Mexico and Haiti. For more information, visit www.wkkf.org.