SU System mourns death of policy specialist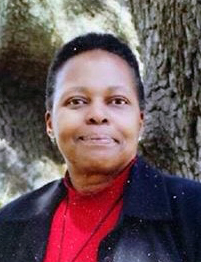 The Southern University System mourns the loss of Dr. Akilah Ali, who died Saturday, October 25, 2014, at her home in Baton Rouge. She was 63.
Ali was a native of Crowley, Louisiana. She was a 1972 magna cum laude graduate of Fisk University, and received her juris doctorate from Vanderbilt University Law School, both in Nashville, Tennessee.
After a career as an attorney, Ali began work as a research and policy development specialist for the Southern University System, in 2005.
"Dr. Ali was a consummate professional who was very insightful and thorough in every detail. On behalf of our entire Southern community, I express heartfelt condolences to her family, friends, and cohorts at this profoundly difficult time," said SU System president Ronald Mason Jr.
According to former SU Board of Supervisors chairman and friend Johnny G. Anderson, Ali was a longtime civil rights attorney and advocate.
"Dr. Ali was scholar and a top legal researcher who was a vital part of the legal team in the 1986 Clark v. Edwards lawsuit that resulted in greater representation of African Americans in the state's judicial system. We will deeply miss our gifted sister and friend," said Anderson.
The family has provided the following information on services in Dr. Ali's honor:
Saturday, November 1, 2014
Desselle Funeral Home 263 Eddie Robinson Sr. Drive Baton Rouge, Louisiana 70802
Viewing 9 a.m. - 11 a.m.
Delta Sigma Theta Sorority, Incorporated's Omega Omega Service 10 a.m.
Memorial Service 11 a.m.