SU Board elects new officers for 2015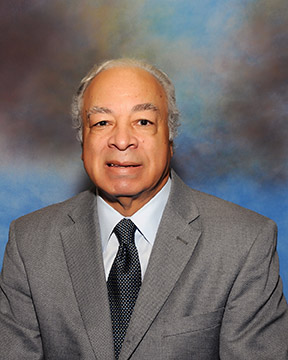 The Southern University Board of Supervisors today elected Leon R. Tarver II as chairman, and Calvin W. Braxton Sr. as vice chairmen for 2015, during it's regular meeting held in New Orleans.
The new officers will replace Bridget A. Dinvant, chairwoman for the past two years, and the Rev. Joe R. Gant, vice chairman for the past year, who both continue to serve on the board.
Tarver, a Shreveport native and resident of Baton Rouge, is SU System president emeritus and is the retired executive administrator of the Center of Cultural Heritage and International Programs at the Southern University System. Governor Bobby Jindal appointed Tarver to the SU Board in January 2013. He serves as an at-large member.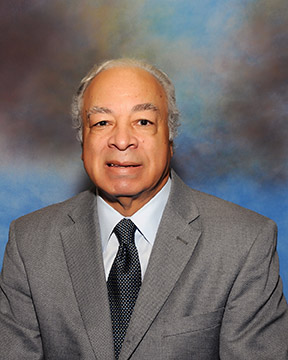 Pictured: Leon R. Tarver II (left), Calvin W. Braxton Sr. (right)
"Thanks to my colleagues for their support. I want to do a lot to make Southern a finer institution for all," said Tarver.
The newly elected chairman holds a bachelor of arts degree in political science from Southern University Baton Rouge, a master's of public administration from Harvard University (John K. Kennedy School of Government), and a doctor of philosophy from The Union Institute in Cincinnati, Ohio.
Tarver has held academic and administrative positions at the national, state, and local levels.
The former SU System president has conducted international development activities in Egypt, England, Ethiopia, France, Ghana, Haiti, Mozambique, Nigeria, and South Africa, and founded two museums on African and African-American art within the Southern University System.
Braxton, of Natchitoches, is the president and chief executive officer of Braxton Land Company and president of Natchitoches Ford-Lincoln-Mercury. Governor Jindal appointed Braxton in June 2011.
"SU is my heart. I want to do what we need to do to move forward to make a better SU," said Braxton.
The Board of Supervisors of Southern University and Agricultural and Mechanical College serve to manage and supervise the Southern University System.
This website uses cookies to ensure site visitors get the best experience on our website. By continuing to use this site, you accept our use of cookies and Privacy Statement. To find out more, please visit Southern University's Privacy Statement.