SU System announces new executive VP for academic affairs and provost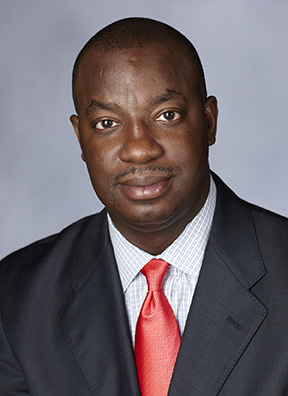 The Southern University System (SUS) today selected M. Christopher Brown II as the new executive vice president for academic affairs and provost. Brown has more than 10 years of experience in higher education administration including serving as president of Alcorn State University in Mississippi, and as executive vice president and provost at Fisk University in Tennessee.
Brown, who is currently senior fellow, Division of Academic Leadership and Change, for the American Association of State Colleges and Universities in Washington, DC, was chosen from a pool of candidates after a nationwide search to fill the new SUS cabinet position. The search committee, co-chaired by retired SU chemistry professor William E. Moore and Sonya Hester, Southern University Shreveport Faculty Senate president, was comprised of SU faculty from each campus, students, staff, alumni, and community stakeholders.
Prior to serving as the18th president of Alcorn State University and before his appointment at Fisk, he served as dean of the College of Education at the University of Nevada, Las Vegas, vice president for programs and administration at the American Association of Colleges for Teacher Education, director of social justice and professional development for the American Educational Research Association, as well as executive director and chief research scientist of the Frederick D. Patterson Research Institute of the United Negro College Fund. Brown has held faculty appointments at Pennsylvania State University, George Mason University, the University of Illinois at Urbana-Champaign, Bowie State University, West Virginia University, Indiana University, and the University of Missouri-Kansas City.
"We are pleased that Dr. Brown will join the SUS team," said Ray L. Belton, SU System president-chancellor. "He is a dynamic and innovative administrator who has demonstrated a high level of engagement working productively with faculty and staff in higher education. Dr. Brown's extensive academic background and his executive leadership qualities are commensurate with our immediate vision to sustain and enlarge the SU System."
Brown is the author/editor of 17 books and monographs. He is the author or co-author of more than 100 journal articles, book chapters, and publications related to education and society.
Regarded as an international scholar, he has lectured and/or presented research in various countries on six of seven continents – Africa, Asia, Australia, Europe, North America, and South America.
"I am humbled by this honor. I look forward to working with President-Chancellor Belton to help realize his vision for the SU System," said the newly appointed SUS executive vice president and provost.
Brown is the recipient of the 2001 Association for the Study of Higher Education's Promising Scholar/Early Career Award, the 2002 AERA Committee on Scholars of Color Early Career Contribution Award, the 2007 Philip C. Chinn Book Award from the National Association for Multicultural Education, the 2008 Association of Teacher Educators Distinguished Educator Award, and the Association of Public and Land-grant Universities Commission on Access, Diversity, and Excellence 2013 Distinguished Service Award. He also was recognized with a 2013 Trofeu Raca Negra (Black Race Trophy) from the Honors Council of the Society of Afro-Brazilian Socio-Cultural.
A former member of the South Carolina State University Board of Trustees, Brown is a member of Alpha Phi Alpha Fraternity, Incorporated, the 100 Black Men of America, Rotary International, a 33rd degree Free and Accepted Mason Prince Hall Affiliation, and an ordained Baptist minister.
The Charleston, South Carolina native holds a Ph.D. in higher education from The Pennsylvania State University, a master of science in education policy and evaluation from the University of Kentucky, and a bachelor of science degree in elementary education from South Carolina State University.