SU System Day at the Louisiana Capitol Rally tomorrow moved to Committee Room A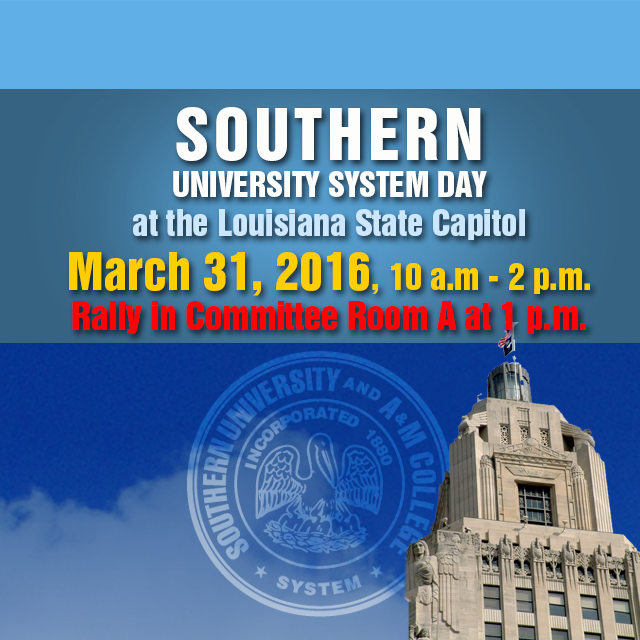 Due to a rainy forecast for Thursday March 31, 2016, the Southern University System (SUS) Day at the Capitol Rally previously planned on the Capitol steps, will instead be held in Committee Room A.
Students, faculty, staff, retirees, alumni, and other friends will gather in downtown Baton Rouge at the Capitol tomorrow to showcase the University and to rally support for SUS and higher education.
SU System Day at the Capitol activities will include campus and alumni exhibits in the rotunda of the State Capitol beginning at 10 a.m. The rally will held at 1 p.m. and include a lineup of speakers including Commissioner of Higher Education Joseph Rallo, SUS President-Chancellor Ray L. Belton, SUS student and faculty representatives, several legislators, and SU Alumni Federation President Preston Castille.
"We invite the Jaguar Nation to come show your SU spirit and make your voices heard at SU Day at the Capitol," said Belton.
For more information on SU Day at the Louisiana State Capitol, contact William Broussard, assistant to the president, at:
william_broussard@subr.edu