Southern University System Board of Supervisors elects Rutledge as chairman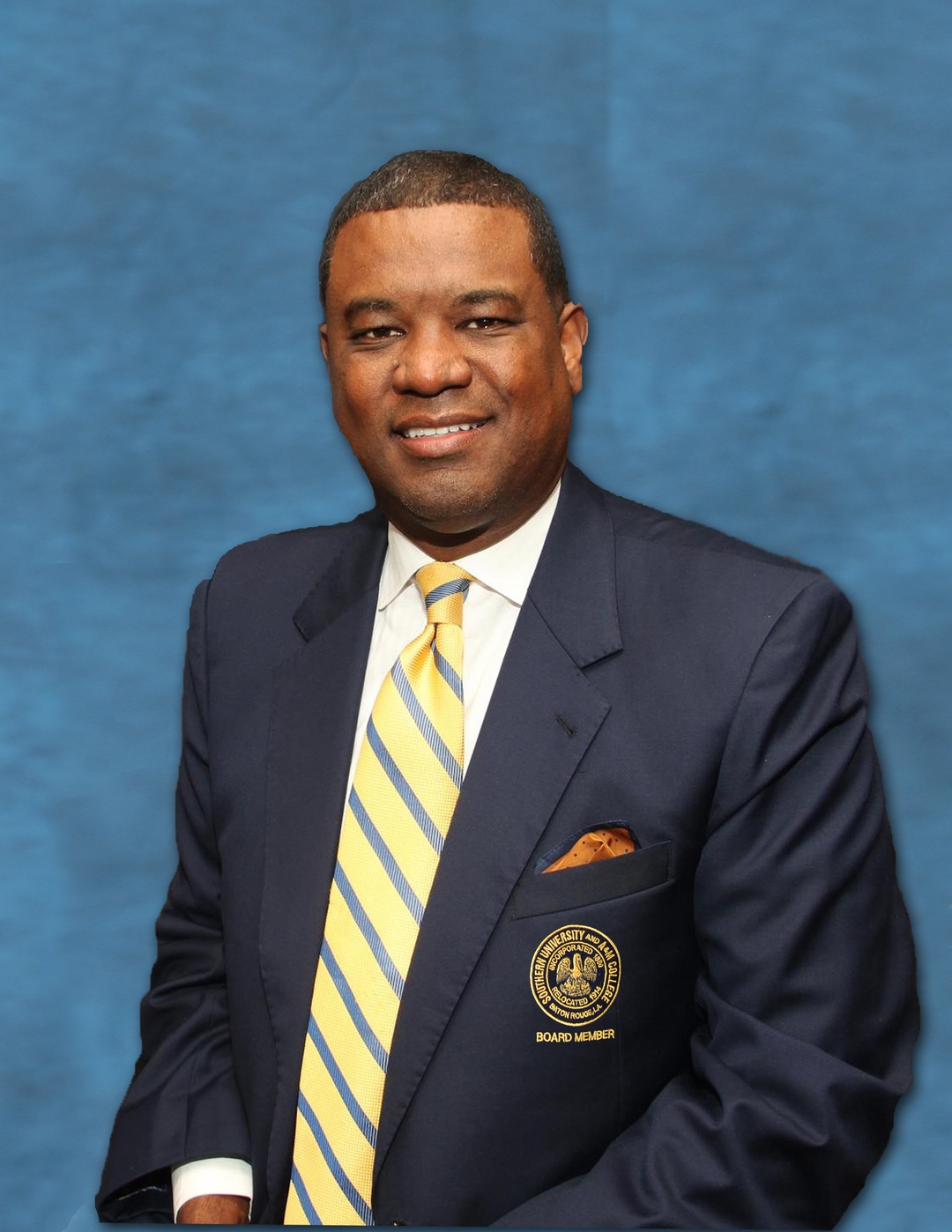 The Southern University Board of Supervisors in November elected Domoine D. Rutledge as chairman for 2019. The Rev. Samuel C. Tolbert Jr. was elected as vice chairman. The Board met in New Orleans for its regular monthly meeting led by chairwoman Ann Smith, the last of this year.
Rutledge is chair of the Board's finance committee and a member of a number of other committees, including athletics, legislative, legal affairs, and innovation and development.
An attorney, Rutledge's experiences consist of a combination of local, state, and federal government experience. On the state level, Rutledge served as legislative assistant in the Louisiana Senate. He served as a legislative assistant and communications director in the U.S. House of Representatives. Locally, Rutledge served as an assistant district attorney in East Baton Rouge Parish. From 2003 to 2018, Rutledge served as general counsel of the East Baton Rouge Parish School System and chief legal adviser to the school board. Currently, he is vice president and general counsel at CSRS.
In January 2016, Louisiana Governor John Bel Edwards appointed Rutledge to the Southern University System Board of Supervisors. Rutledge is the immediate past president and chairman of the Southern University System Foundation Board of Directors. A Southern University Baton Rouge and Southern University Law Center alumnus, Rutledge was president of the Southern University Alumni Federation from 2006-2010.
Tolbert is pastor of Greater Saint Mary Missionary Baptist Church in Lake Charles and president of the National Baptist Convention of America International Inc. He holds degrees from Bishop College in Dallas, Texas; Payne Theological Seminary in Wilberforce, Ohio; and Union University in Jackson, Tennessee.
Tolbert serves on several Board committees, including technology, student affairs, legislative, legal affairs and governance.
Rutledge and Tolbert will both be sworn in at the Board of Supervisors meeting in January in Baton Rouge.