Board of Supervisors approves clean water initiative, more at March meeting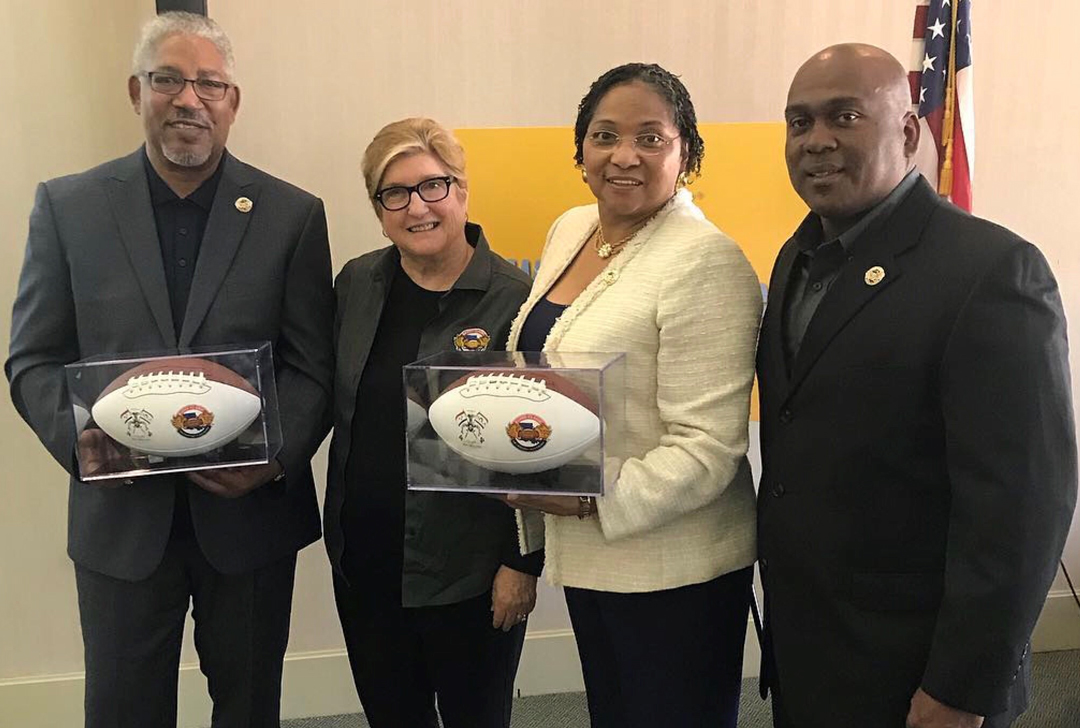 At its March 23 meeting during an annual retreat in Loranger, Louisiana, the Southern University Board of Supervisors approved a pilot clean water initiative to be helmed by the Southern University Law Center. Detailed in the Memorandum of Understanding between the Law Center and Apollo Water LLC., the pilot program will give Law Center faculty and students an opportunity to engage in research related to environmental regulation and patent law regulations.
"This program will not only benefit the Law Center and other campuses in our System like the Ag Center, but it will greatly benefit our communities," said John Pierre, Law Center chancellor.
The agreement comes with a $500,000 commitment from Apollo over five years, of which an initial $15,000 was presented at the Board meeting.
Other business included:
Approval of naming longtime professor Erma Hines as professor emerita. Hines, who retired in 2017, served as professor of speech and theater as well as chair of the Department of Visual and Performing Arts in the College of Humanities and Interdisciplinary Studies.
Presentation of Freshman Academy initiatives to better serve incoming freshmen who may not meet traditional criteria for admission.
Presentation by Bayou Classic officials about upcoming events for recruitment, job fair and promotion.
Presentation of a System-wide marketing and branding plan.
Update of state legislature business, including plans for the annual SU Day at the Capitol.
Board chair Ann Smith presented Weldon Don Bowie, facilities manager for auxiliary services at Southern at Baton Rouge, with this month's Above and Beyond Employee Award. He was nominated by Roman Banks, athletics director.
"Spotting a leader is easy; becoming a leader is challenging," Banks said. "Mr. Bowie is a valuable asset and is always on call for the university, and has been for 35-plus years."
The next meeting of the Southern University Board of Supervisors will be held Friday, April 27 on the Baton Rouge campus.