Leading tech company DXC opens in New Orleans; Southern among public institutions to receive $25M to increase STEM grads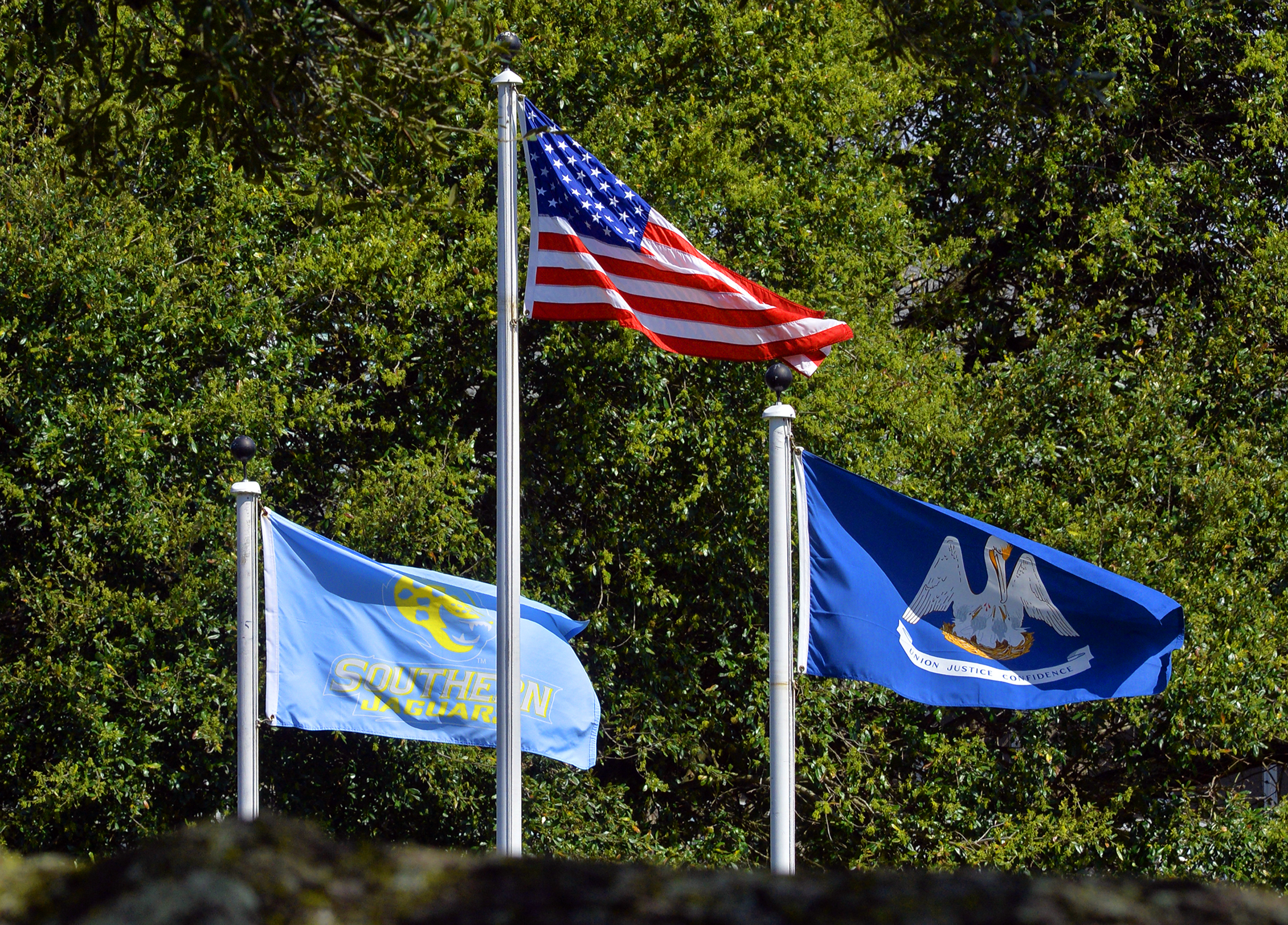 Thanks to a new technology company and a state investment, STEM careers are even more accessible for Southern University students. In conjunction with DXC Technology and New Orleans, the State of Louisiana is funding a $25 million higher education initiative to expand the number of degrees awarded annually in computer science, management, and STEM-related fields (science, technology, engineering and math). The System, along with Louisiana State University System, University of Louisiana System, Southern University and the Louisiana Community and Technical College System, will guide the initiative through their campuses. Patterned after prior software and IT initiatives in Louisiana, the DXC Technology project represents the state's largest single higher-education investment in a private-sector workforce partnership.
"This is a wonderful initiative that will benefit our students across our campuses and a great increase to our graduation rate in STEM," said Ray L. Belton, Southern University System president-chancellor. "STEM drives this country and world, and our students will be able to join the many sectors that those disciplines impact on a larger scale."
The arrival of DXC Technology, formed in April 2017 by the merger of CSC and the Enterprise Services Division of Hewlett Packard Enterprise, cements Louisiana's position as one of the fastest-growing software and IT destinations in the U.S., following major projects by EA, CenturyLink, IBM, CSRA, CGI, GE Digital and others in the past decade. DXC will hire approximately 300 IT and business enterprise professionals during 2018, then ramp up to 2,000 jobs over five years and an annual payroll exceeding $133 million by 2025.
"In a rigorous competition for this Fortune 500 company's largest Digital Transformation Center, our state succeeded because we offer an extraordinary city in its Tricentennial year and an exceptional higher education partnership," said Gov. John Bel Edwards." New Orleans, the state of Louisiana and DXC Technology will create an innovative path for great careers in the digital economy."

In addition to 2,000 new direct jobs, Louisiana Economic Development estimates the project will result in 2,257 new indirect jobs, for a total of more than 4,250 new jobs in the state's Southeast Region. Company officials identified New Orleans as a talent-laden, culturally diverse, high quality-of-life city that would appeal to the technology professionals it will hire for the Digital Transformation Center. DXC serves nearly 6,000 major clients across 70 countries, and the New Orleans center will support a global clientele.
Louisiana Economic Development contributed to this report.