South African Ambassador honored at March meeting of Board of Supervisors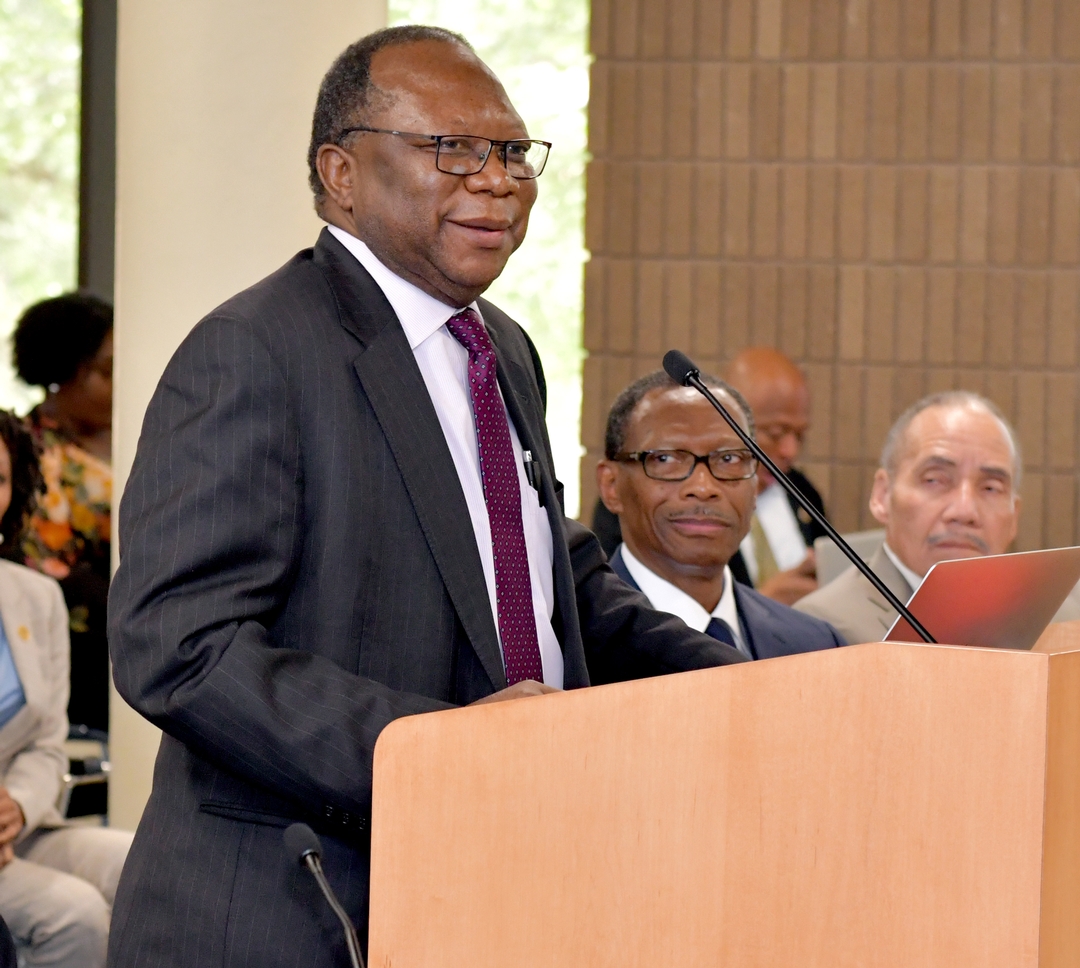 The Southern University System Board of Supervisors at its March meeting honored retiring South African Ambassador Mninwa J. Mahlangu for his years of service in the U.S. and connection to Southern University. The ambassador delivered the spring 2017 commencement address at Southern University Baton Rouge. He received an honorary doctorate during the ceremony.
"Southern University has been very supportive continuously," Mahlangu said. "I shall not forget you."
Mahlangu said he was returning to Africa but knows he will continue a working relationship with Southern. An exchange program to South Africa is among potential projects considered. A Mninwa J. "MJ" Mahlangu Scholarship is also being established in the Nelson Mandela College of Government and Social Science.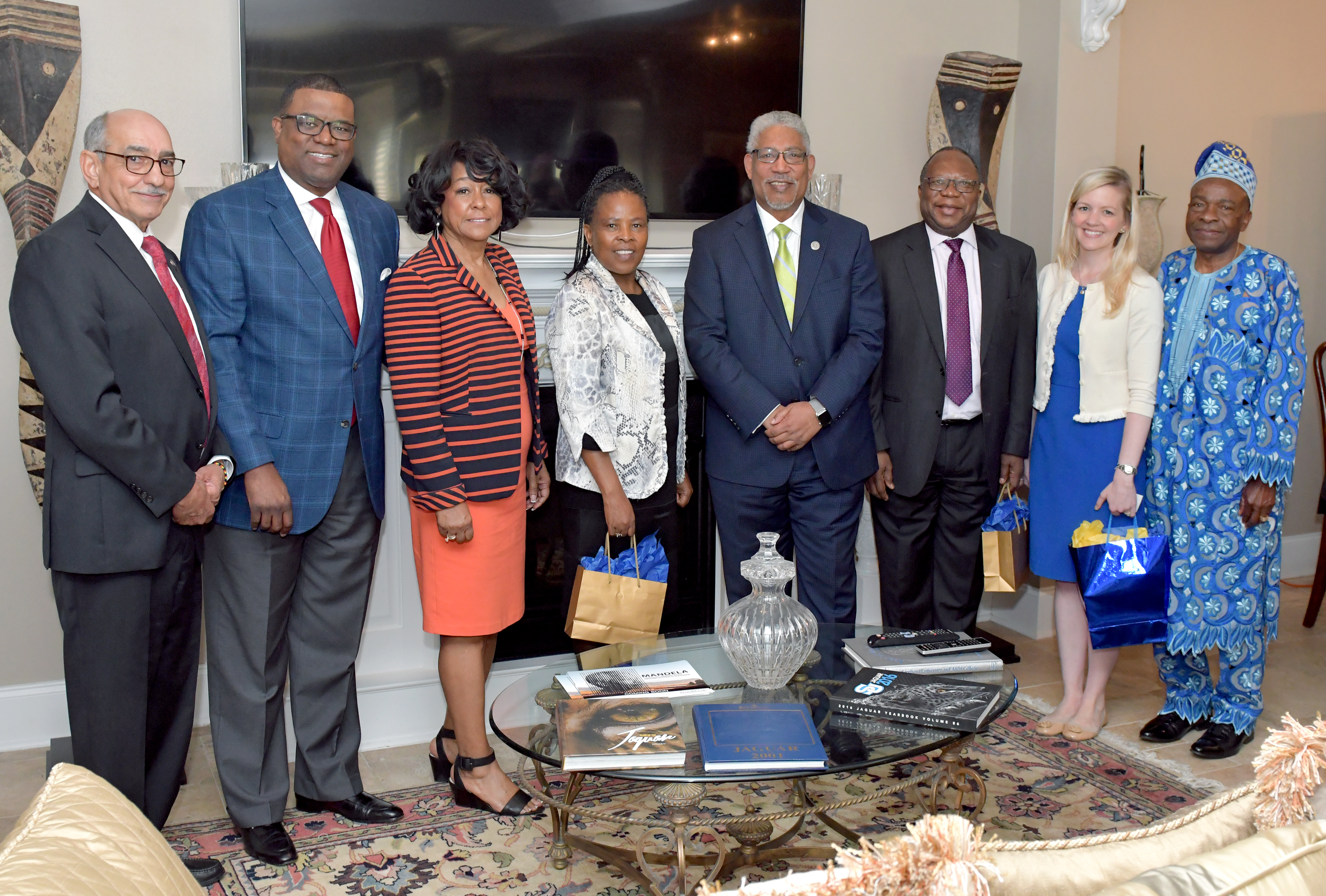 Mahlangu is one of the leaders who played a critical role in the processes leading up to the first democratic South Africa. In 1991-94, he was a negotiator at the Congress for Democratic South Africa and the Multiparty Negotiation Forum. In 1993, he became the co-chairperson of these bodies. From 1993 to 1994, he was a member of South Africa's Transitional Executive Council.
The Board approved longtime Southern University Baton Rouge physics professor Stephen C. McGuire as the James Ruth Smith Professor Emeritus. McGuire, was part of the scientific team that was awarded the 2017 Nobel Prize in Physics.
"This (appointment) is the capstone of my career," said McGuire, a former chair of the physics department. "This is an extension of my existing position; I remain dedicated to scholarship and will retain my lab I started 19 years ago on this campus. I love this university."
McGuire, an alumnus of Southern University Baton Rouge, said past president F.G. Clark was one of his personal mentors who introduced him to Southern University and the idea that he could make a difference in science.
"Southern University proved to be the launchpad for my career… including winning a Nobel Prize," said McGuire to a standing ovation.
The Board also heard several updates from the leadership of the five campuses — Southern University Baton Rouge, Southern University at New Orleans, Southern University Shreveport, Southern University Law Center, and Southern University Agricultural Research and Extension Center.
Complete board packets and chancellors' reports can be found here.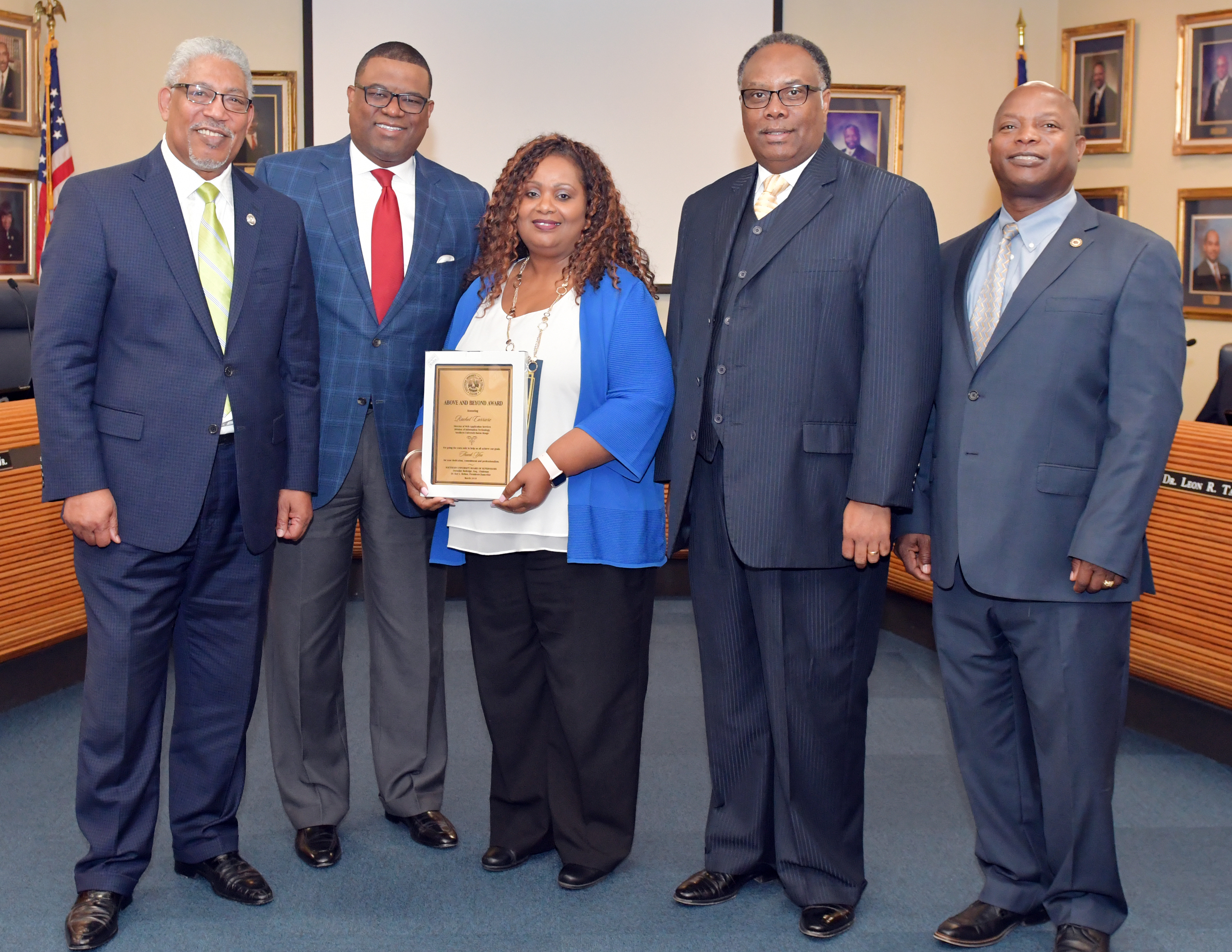 The Board's Above and ­­Beyond Award was presented to Rachel Carriere, director of web applications services in the Division of Information Technology at Southern Baton Rouge. In her nomination ­­­­­­materials, her colleagues described her as positive, engaging, ­­­­dependable and committed.
Carriere, an alumna of Texas A&M University-Corpus Christi, has worked for the university 21 years. Her work extends to all corners of the campus and the ­­­System. In her current role, she manages and maintains all aspects of the university's electronic communications system and its online presence, which includes all web platforms, billboard marquee, and mass email. She also provides support for online education and works closely with the System's Office of Communications.
The Board will hold its annual retreat April 11 and monthly board meeting April 12 in Lake Charles.