Southern moves closer to finalizing contract for Medical Marijuana Program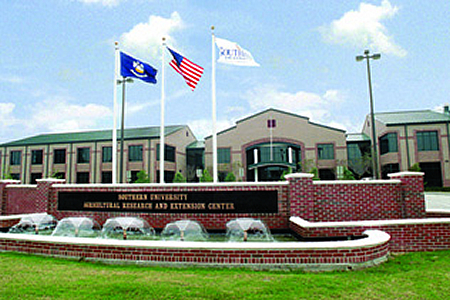 Baton Rouge, La. - Southern University is currently in the process of finalizing its contract with Lafayette based Advanced Biomedics, LLC as the University's medical marijuana cultivation and production facility operator.
Southern announced the selection of its medical marijuana cultivator in September, but was unable to finalize the contract due to protest.
Under the proposed agreement, the Southern University Ag Center will receive more than $6 million guaranteed over 5 years. Advanced Biomedics, LLC will also support research initiatives through the Southern University Ag Center's Southern Institute of Medicinal Plants (SIMP), which will conduct research on additional plants and their potential for therapeutic effects and medical uses on human health.
No taxpayer dollars will be spent on the program.
For additional information about Southern University's Medical Marijuana Program visit, http://www.suagcenter.com/PageDisplay.asp?p1=12549.
###