About Southern University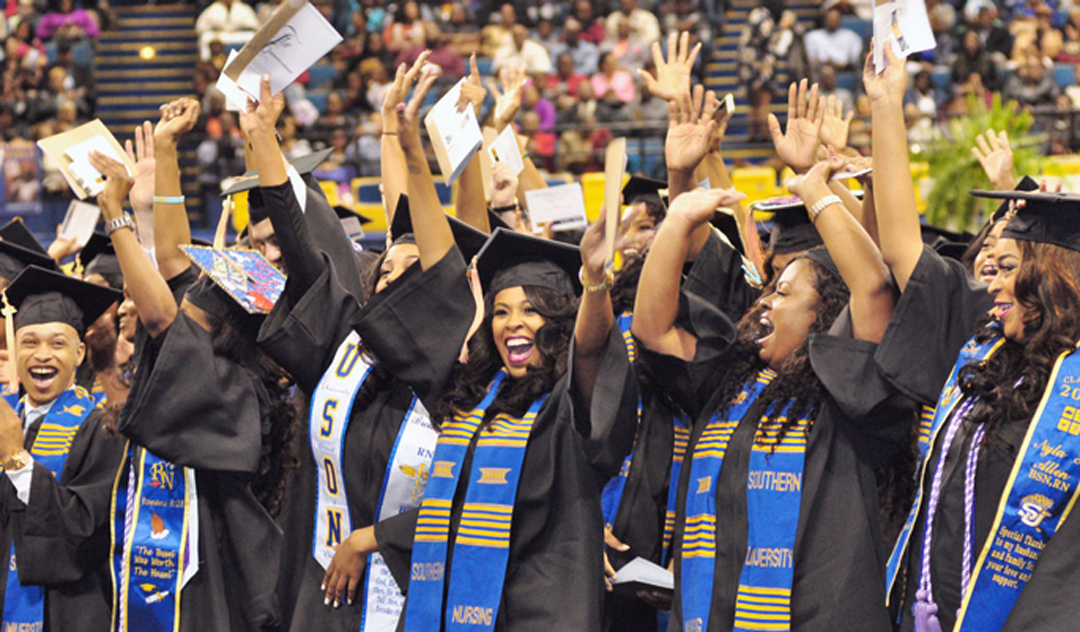 What began as a dream more than 140 years ago is today a living legacy of determination, commitment, and success. The Southern University System was created in 1974 by Louisiana constitutional mandate, which fashioned it into the nation's only historically black 1890 Land-Grant University System. Presently, the System is composed of five institutions: Southern University and Agricultural and Mechanical College Baton Rouge (SUBR) (est. 1880), Southern University Law Center (SULC) (est. 1947), Southern University at New Orleans (SUNO) (est. 1956), Southern University Shreveport (SUSLA) (est. 1964), and the Southern University Cooperative Extension Program (est. 1972), which became the fifth component of the System in 2001 and is now the Southern University Agricultural Research and Extension Center (SUAREC).
With a vision of serving as a premier university system of choice for all students who seek exceptional educational opportunities, the mission of the Southern University System is to support, protect, and advance the unique missions of its member institutions by offering quality educational programs, innovative research, and community engagement opportunities that prepare students to become global leaders. Our full-service university system has two, four-year colleges offering baccalaureate degrees, masters degrees, and doctoral research and professional degrees (SUBR and SUNO), a law center offering professional doctoral degrees (SULC), a community college offering certificates, diplomas, and associate degrees (SUSLA), and an agricultural research and extension center (SUAREC), which are all fully accredited by the Southern Association of Colleges and Schools Commission on Colleges (SACSCOC).
The global footprint of the Southern University System allows each of its campuses to advance, support, and promote economic, cultural, and workforce development initiatives that bring benefits beyond the borders of the great state of Louisiana. The campuses of the Southern University System pride themselves on having distinct learning environments, each with its own identity and brand. Yet, despite the differences in the constituencies that each campus serves, the Southern University System continues to provide valueadded education that is affordable and accessible to all.
As of the Fall 2021 preliminary data report, the Southern University System enrolled 13,336 students.