Mr. Jyron Omyrea Young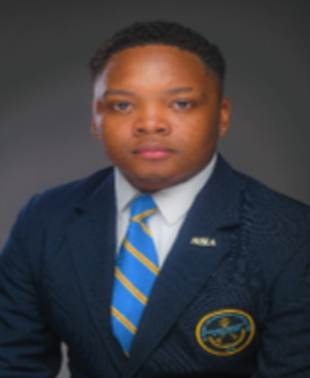 Jy'Ron Omyrea Young is a native of Bastrop, Louisiana. He is the son of Annquinette Young and the oldest of two siblings. Jy'Ron currently serves as the 2023-2024 Student Government Association President at Southern University at Shreveport. He is a Sophomore majoring in Computer Information System. As a student at SUSLA he has served as the 2022-2023 Freshman Class President, a member of the SUSLA Band and is a member of the Williams Center for Undergraduate Student Achievement.
JyRon is a 2022 graduate from Bastrop High School where he was the Battalion Commander in JROTC, 4-H Junior Leaders President, Student Council President, and Co-Captain of the baseball team. JyRon;s words of wisdom are, "My failures can't overtake me if my determination and grit are stronger."
This summer, JyRon will be interning with the summer STEM Enrichment Academy where he will be working with students in Mechatronics Technology (Robotics), Drone Technology, Aerospace Technology and Renewable Energy Technology.