SU System Commencement Ceremonies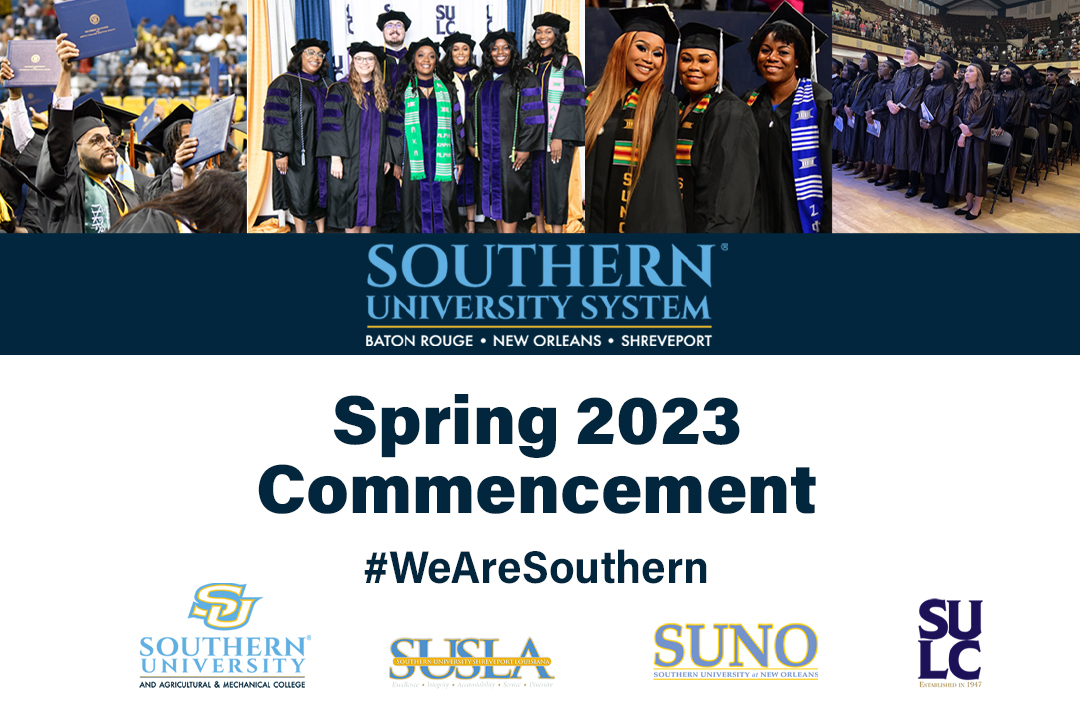 We welcome guests to all of our institutions' Spring 2023 Commencement ceremonies. Click on the name of the campus to go directly to guidance on seating, parking, and other pertinent information.
Southern University Shreveport
Wednesday, May 10 at 6 p.m.
Shreveport Convention Center
Speaker: Zazell Dudley, Director of Economic Development for the Caddo-Bossier Parish Port Commission
Livestream: https://youtube.com/live/OVQ7O38MBNY?feature=share
Friday, May 12 at 10 a.m.
F.G. Clark Activity Center
Speaker: Marc H. Morial, President and CEO, National Urban League
Saturday, May 13 at 4 p.m.
Lakefront Arena
Speaker: Dr. Keith C. Ferdinand, Physician and Educator
F.G. Clark Activity Center
Speaker: Judge Dana Douglas, U.S. Court of Appeals, Fifth Circuit